I love goals. Honestly it's one of my favorite subjects. I make them every year and I actually do well at achieving them. There is a book on procrastination that is really good that goes along with long term success of goals. The book is titled, The One-Week Productivity Plan by Jason Keeper. It is fantastic and I would recommend it to anyone.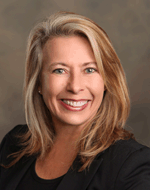 My goals this year (as usual are in several categories):
Family: layout a calendar of events for the year that I would like to do with family which includes grand kids, parents, brothers, husband, children. This calendar has already been completed and it is beautiful. I feel like if we don't plan; time gets stolen from us and we don't even recognize it.
Spiritual: Read 5 spiritually inspiring books. Study regularly. Make prayer more of a constant conversation with God rather than just praying.
Work: Plan my day the night before. Plan each day so that I am giving 100% to clients. Work on new growth. Don't procrastinate on bookkeeping and the things I don't like to do.
Health
: Run a sprint triathlon. Lose 10 lbs. and reach a body fat goal. I would also like to reach some weight lifting goals.
My lifetime quest is to get up early. By nature I am not a super early riser so getting up at
5:30
is such a struggle for me. But right now I am doing pretty good on that.
Lastly, I am learning to speak French (I have a French grandbaby that I will need to be able to speak to - she is one now).
I always plan for a year end review in December so that I feel like I hold myself accountable and don't feel free to stop pursuing my goals somewhere in the year.