As the DIY craze swept the online world, furniture restoration grew in popularity as well. People were giving life back to old furniture they once thought were garbage. Antiques and old items were now being turned into these new masterpieces. The best part of restoring furniture is that it's cost efficient. You only a few supplies to execute this project.
So lets get started...
Items needed for this project include: Furniture piece, chalk paint, sand paper, protective eye wear, a can of wax and wax brush, a simple chip brush, and any lint free towel. Gloves and sturdy non slip shoes are also recommended, but not mandatory.
Step 1: Select the item you want to restore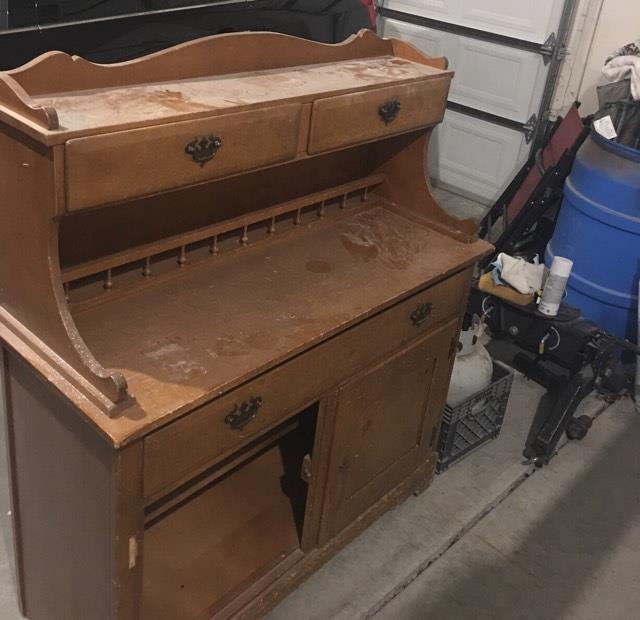 Step 2: Using a clean rag, clean the furniture piece but don't worry about stripping anything off your furniture.
Step 3: Use the chip brush to paint your furniture. Don't worry about being too careful as chalk paint goes on smoothly and distributes evenly. Two coats are usually recommended, but you may need more coats depending on the furniture.
Step 4: Using a fine-grit sandpaper, sand the furniture to give it a distressed look. Where and how much you sand off is based on personal preference.
Step 5: wipe off the sanding dust with a towel and apply the wax. Make sure you use a different brush for waxing, there are specific brushes for applying wax.
Step 6: Let dry and enjoy your new, old furniture.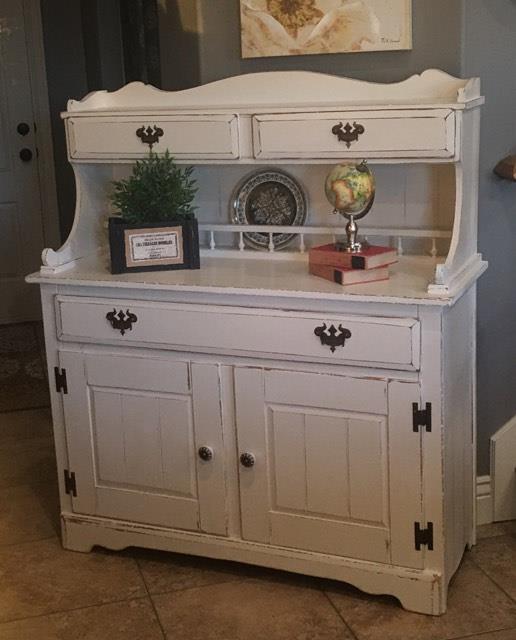 Furniture restoration and picture credit: Kearsten Van Ausdal