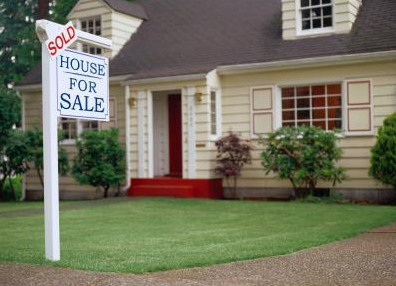 Selling your home can be an exciting time. It can also be a stressful time if things don't go as planned. It takes a lot of research, planning, and hard work to sell a home. Before you place the "For Sale" sign on your lawn, check these commonly made mistakes off your list.
Not hiring a realtor: Realtors are there to make your home buying experience run smoothly. They take care of important things that you may overlook. A realtor will be able to help you price your home, research comparable properties, and make sure you don't miss important documents. Realtors are there to help YOU, don't be afraid to tell them if something is not working for you.
Empty house: An empty house means that you have moved everything out and now only have a bare house to show. Buyers don't seem to be attracted to houses like these because it's hard for them to see it as a "home". Taking the time to stage your home is important. As long as the furniture is in good shape, buyers prefer a staged home over one that's not. Deciding whether to stage your home could depend on the size as well. If you have a small home it may be more attractive to leave furnishings out, if your home is larger stage the furniture as it allows buyers to envision what it is like after they move in.
Repairs: When it comes to repairs, don't wait until the last minute to get things fixed. The home selling market is competitive. If you want a shorter time on the market, then take the time to repair things that need to be fixed. For example, old carpet, aging appliances, and any other home improvement that will increase your chances of selling your home.
Negotiating: Often times, individuals get their mind stuck on one price and can't seem to sway from it. If you are not open to negotiating at all, you may miss out on a deal that could end up being beneficial to you.
Upgrades: Upgrading your kitchen and master bath are two rooms you will most likely see a return on investment. If your home has too many upgrades, it may be a turn off to certain clients. Interior design is important, but you don't want to go overboard with your customizations.
These are only a few commonly made mistakes. The list could go on and on but remember, if you do your research and plan ahead, this process becomes less overwhelming.
Source: Gibson, R. (2014, July 18). Top 10 Mistakes When Selling Your Home. Retrieved February 10, 2017, from https://freshome.com/2013/09/02/top-10-mistakes-when-selling-your-home/