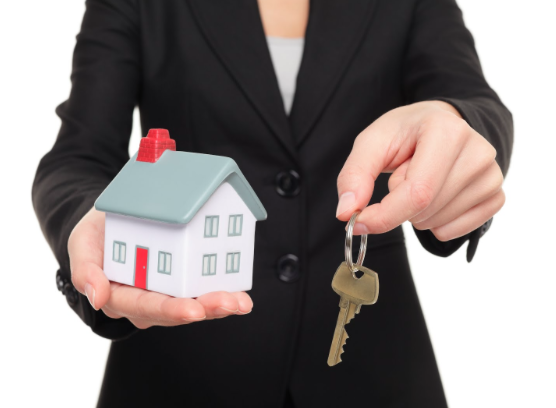 A real estate broker or real estate salesperson is someone who acts as a mediator between sellers and buyers of real estate/real property and works to match up sellers who wish to sell, and to buyers who wish to buy. In addition to staying current with real estate laws and trends, real estate agents are tasked with a multitude of daily duties and responsibilities. From lead generation and marketing, to open houses and property closings, agents stay very busy working for the client. Above all, a realtor is there to help your home buying or selling experience run smoothly from beginning to end.
To become a licensed realtor, each person has to take several hours of training courses and eventually pass their states real estate licensing examination. This is not an easy test, and the entire process takes several months to complete. This means, however, that your realtor is knowledgeable about what they do and knows what they need to better serve you their clients. As part of the training, each realtor has to understand each form, report, disclosure, and any other technical documents that may abound. With the realtor's knowledge, they will be able to help you prepare the best deal, avoid delays or costly mistakes, and help you understand the "real estate language" to help make the process less daunting for you.
In addition, realtors may know about properties that are available but have not yet been actively advertised. They can also help you filter out out-of-date listings that might be showing up but are no longer available; this little trick can potentially save you time and money.
A home purchase is the biggest purchase you will ever make. Having an experienced realtor will help you complete documents correctly, provide their skills and knowledge to make sure you get the best deals, and help you stay focused on the issues most important to you. Your home buying experience should be something you can look back on and feel good about. Having a realtor can be the best choice you can make.
Source: A Day In The Life Of A Real Estate Agent | Investopedia https://www.investopedia.com/articles/professionals/062713/day-life-real-estate-agent.asp#ixzz4XXnzmtKA
Source: 7 Reasons to Work With a REALTOR®. (2017, February 02). Retrieved February 02, 2017, from https://realtormag.realtor.org/sales-and-marketing/handouts-for-customers/for-buyers/7-reasons-work-realtor